Best Job oriented & Professional Courses after Graduation and 12th 2021-22
We'll go through the various Job Oriented Courses offered in India, as well as how to choose one and study for that too. With the high level of rivalry in today's employment market, most young people are fully conscious that a degree alone would not provide you with a strategic edge. This is why they want to undertake certain extra courses, including such Job Oriented & Professional Courses, while they are still in college or even after they finish their degrees.
Benefits of Professional Courses or Job oriented courses in India
Obtain High-Paying Positions
Numerous high-paying professions are available on the marketplace, but you must have the necessary skills to obtain them. Each business is on the lookout for bright persons to fill various technical positions. They're looking for abilities that aren't taught in a typical classroom. Short term programs that pay well can assist you achieve financial independence rapidly.
Taking job-related classes can assist you in developing these abilities. You'll be ready to grasp the chance anytime it arises this way.
Practical Experience
If you engage in specialized short-term professional courses from either a reputable and trustworthy source, you'll have the opportunity to apply what you've learned in class to real-world assignments.
Increase Your Prospects
Whenever you acquire a brand-new ability, you expand your professional prospects. You may work in fields that you wouldn't have considered enrolling for a few years ago.
For example, if you have a non-tech education, you may believe that landing a career in the medicals is unattainable.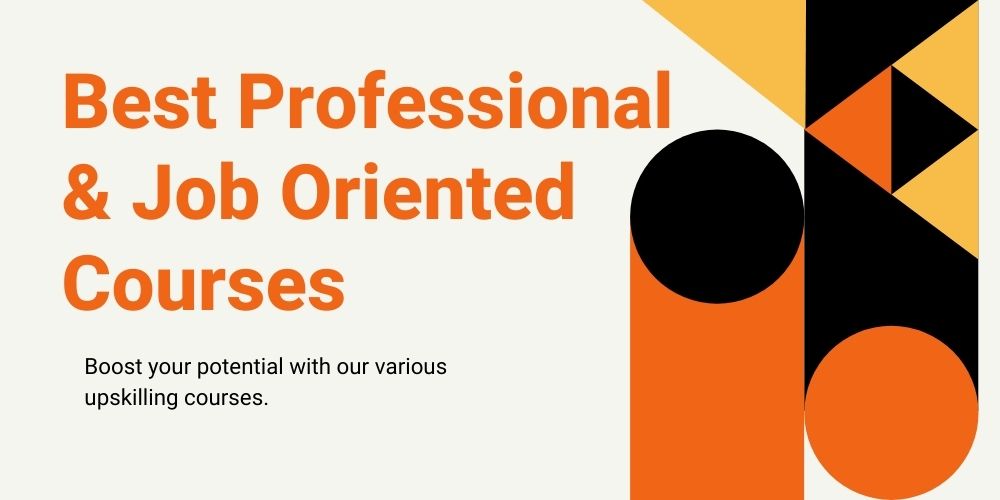 List of Professional Courses After Graduation in India 2021-22
You can also take a professional degree course or Job oriented Courses. These courses are more extensive and challenging than expert certificates and specializations. When one pupil finishes the degree program, though, the job and career opportunities are numerous. Short term job professional courses listed below :-
The Business Accounting and Taxation course is all about Finance Accounting and Taxation, so it teaches us more about the Finance Accounting structure and a corporation's or company's financial situation. We also learn about Tax regime, that requires a corporation, company, or individual to pay a portion of their income or revenue to the govt as a tax in order for their state or country to develop. Duration is 3-6 months and with passage of time and heightened recognition, an increasing number of people recognize the significance of filing tax returns. Because filing taxes can be a time-consuming procedure, the bulk of citizens use Business Accounting and Taxation professionals to help them. This job oriented course is preferred by many pupils who have specialization in accounting and finance.
Channels of communication and social networks have overtaken all other types of traditional advertisement in importance. Digital marketing is a part of every firm activity. As a result, everyone needs to be familiar with the fundamental concepts and strategies of digital marketing. Among the greatest cost-effective and helpful abilities, you can acquire nowadays is digital marketing.
You will master SEO strategy, web statistics, and affiliate marketing in this program. This is one of the best Job oriented Courses which pupils opt for these days.
The ACCA course certification is a wonderful way to begin a profession in accounting and finance because it is an internationally recognized education with up-to-date/industry relevant information. This is something that learners can do in addition to graduating. This degree is more appealing due to its versatile exam system.
4. Accounting
Course
Accountancy courses are a great way to broaden your experience and training while learning knowledge and skills for a job, whether you're a seasoned accountant looking to polish up on your abilities or looking to switch careers. Accounting courses are available in a variety of nations, with each one focusing on a distinct industry. Program prerequisites differ, but in general, potential students must have prior training or experience.
Data science course is among the most in-demand occupations of the century, with a need for data scientists who would evaluate the information and convey findings to guide data-driven choices at an all-time high. Anybody intrigued in having a job in data science or machine learning can benefit from such an IBM Professional Certification, that will assist them gain career-relevant abilities and expertise.
GST course is meant to provide fundamental and intermediate operational understanding of the different aspects of the Goods and Services Tax, covering tax fundamentals, registering, management, filing, return, and in-depth accountancy and transactions record, as well as GST rules.
The Data Visualization program teaches students how to use Tableau's fundamental principles and methods to transition from fundamental to complex representations as well as how to combine these into dynamic dashboard.
Bachelor of Computer Applications and Master of Computer Application
The BCA and MCA are undergraduate and postgraduate program or degrees that follow the All-India Council of Technical Education's rules and requirements (AICTE). Usually, these are three-year courses with six semesters. They're made to fill the barrier among computer science and its implementations. By laying solid fundamentals, the master 's degree strives to form computer experts with the correct ethical and social principles and may enable graduates to handle the difficulties and possibilities in India's IT sector.
Whether you work in Accounting, Transportation, Marketing and Sales, or Management, you'll be dealing with massive amounts of information on a daily basis. Business analytics programs would teach students how to create sense of all accessible information in any industry. Pattern match, data gathering, visualization methods, and other methodologies and approaches are used in business analytics to forecast and optimize data efficiency and profitability. You may learn about summary data and marketing research in this program.
B.Sc. in Hardware Networking & digital communication
This degree is given by the Karnataka State Open College and is accessible to students with a higher school education. Just after 12th, the cost for the short-term job oriented course is Rs.89,700. It is perfect for candidates interested in building a profession in hardware and networking on a global scale. It's a certification program for professionals in the sector.
Investment Banking Course assesses a student's opportunity to initiate a rigorous and methodical framework for determining value for publicly traded and privately held companies for the period of M&A transactions, LBOs, IPOs, reorganizations, and other financial decisions. The majority of researchers, whether new and seasoned, believe that investment is all about data, theories, math's, and research. The IB certificate test encompasses a broad range of wealth management expertise, including these topics.
The SAP FICO Course is a certified training which covers SAP ERP's Financial and Cost Control components, with FI standing for Financial Accounting and CO for Cost Control.  SAP FI is being utilized to hold an institution's financial information and also assists in the analysis of a corporation 's economic situations in the marketplace, while SAP CO serves in the coordination, tracking, and optimization of all processes inside the business.
Tally software is an excellent choice for keeping control of your company. Tally course is a famous program for record-keeping and accountancy which is used by a large number of small and medium businesses. As a result, following 12th Commerce, Tally course became one of the highly renowned computer courses. In this article, we'll go through the complexities of the Tally course, the qualifying requirements you must meet, and the job prospects available to you.
The maximum level of skill in the subject of accounting is that of a Certified Public Accountant (CPA). The American Institute of Certified Public Accountants, the nation 's biggest accountancy group, administers the test. CPA Course is the finest choice for you if you are thinking about a profession in accountancy and would like to make a name for yourself. CPAs are regarded as the best accounting in the industry, and they are employed in a wide range of businesses.
The CFA Institute was founded in 1947. The CFA Course has established itself as the company's standard certification over the past 70 decades. It now has around 150,000 license owners in over 165 locations throughout the globe. Portfolio Advisors, Stock Research Analyst, Investment Managers, Wealth Managers, CFOs, and Security Consultants are among the charter holders who work today.
14. Machine learning PG certification
Machine learning is a new technique that is gaining traction in the marketplace. If you do have domain knowledge and abilities in these sectors of data science, you will, obviously, be a valuable addition to hiring managers. Many people don't nearly know about this Job oriented professional course but those who are interested in data science can opt for this.
15. Certified Financial Planner
All persons who meet the requirements of training, assessment, performance, and morals are eligible to take the Certified Financial Planner certificate program, which is the world 's highest recognized qualification. FPSB India has been granted global Certified Financial Planner (CFP) accreditation, and CFP credential is now accessible in Kolkata, Mumbai, Delhi, Bangalore, Pune and Hyderabad.
16. Java developer
Java is a programming language which may be used to create real-world programs. Java-based software is compatible with practically all devices. Java is a well-liked programming technology all across the globe, and it can help you land a good career. Java developers are one of the highest-paid professions and have access to a wide range of perks.
17. Interior Designers
In India, interior design is quickly become a very popular professional option. Individuals who operate in intimate vicinity to designers are known as interior designers. They assist in the design of an enterprise, that might be a home, workplace, or other business structure, in a manner that the available space is used to its maximum potential. This job oriented course is popular and in demand these days, so pupils can go for it.
Interior designers assist businesses and individuals with the design, construction, color combinations, furniture, and décor of their businesses and homes. An architectural designer decorator's job is to create any institution look appealing while also providing useful products. Interior designers and interior decorators are by far the most frequent and attractive employment paths after completing an interior design education.
18. Hospitality – Hotel Management
Hospitality Management, Hospitality and Tourism Control, Hotel Administration, and Culinary Technologies are just a few of the specialization available in Hotel Management degrees. Short-term certification programs, full-time e diploma hospitality management coursework, UG and PG hotel administration projects with specialties in hospitality management, culinary services, and tourist industry are all accessible.
Every eighteen months, managers of hotels in India are expected to see a wage boost of 12%. During 2021 and 2025, the income generated is estimated to expand at a pace of 20.47 percent annually, culminating in a predicted industry size of USD 9,626 million.
Conclusion
If you grasp the situation, making money is not really a difficult endeavor. If you have the essential talents and know how to apply them effectively. Job oriented & professional courses after 12th commerce, the majority of whom are just 3-6 months long, will demand a little financial and time effort while still assisting you in improving the abilities needed for the job marketplace.
Apart from this, there are many other job oriented courses too like
Engineering B.sc and B.Arch., MTech, ME, BE, Arts – psychology, history, sociology, B.Ed., M.Ed., Designing – Fashion/Interior/Web, Pharma, M. Pharma, Medical-BDS and MBBS, Nursing – B.Sc. M.Sc., Dental- BDS, B. Com/CA/CFA/ CS, Architecture – B.Arch.

List of Job Oriented Courses in India after graduation 2021-22
In India, there are many numerous job oriented professional courses available to people from various backgrounds. Pupils with a variety of hobbies can choose their preferred course from the list beneath.
1. Master of Business Administration
MBA course is a two-year postgraduate management system that focuses on human relations, finances, advertising, marketing, and customer support administration. The aim of this course is to generate qualified professionals who will be able to control effectively in today's dynamic economy. MBA graduate students can work in a variety of industries, including aviation, design, advertising, teaching, and information systems.
The MBA course is two years long and is intended for individuals who desire to work as entrepreneur, business leaders, technocrats, or administrators. This program is designed for people who want to learn everything about management and concepts. It covers a wide range of topics, including marketing, entrepreneurship, organizational culture, and management of human resources, among others.
2. CS. (Company Secretary) Course
The Institute of Company Secretaries of India administers the CS or Company Secretary course, unlike the CA certification (ICSI). Students interested in theoretical law studies should examine this subject as a possible career path. After 12th commerce, it is one of the top courses available. The degree confers honors on the bearer, and it, like the CA course. It has levels to pass through before reaching the final CS Professional courses category. The subject teaches students about the legal aims and agreements of businesses. It will lead to senior-level roles in corporations for the applicants. It is one of the most appealing business courses accessible.
Students who have completed the 12th Commerce course must complete a three-stage program. The three programs are as follows:
Program for Foundations
Program for Executives
Professional Development Program
3. Chartered Accountants
For students who have completed their commerce 12th, the Institute of Chartered Accountants of India administers the professional program. There are numerous stages to this professional training. CA is one of the most well-known and rewarding careers in business. Students must pass one level before moving on to the next, which is more difficult. To become a C.A., one must complete a Chartered Accountancy course and join the Institute of Chartered Accountants of India. Students who have completed their professional courses after 12th Commerce year may begin by applying for CPT (Common Proficiency Test). ICAI is in charge of this test.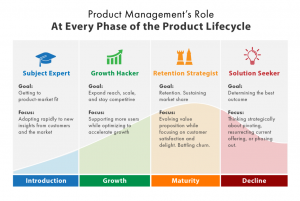 4. Journalism and Mass Communication
Journalism and Mass Communication is a distinct study from business studies, which focus on finance and business themes. This course is for students who want to work in the media industry. Whether it's in print or digital media for content development and distribution. This three-year curriculum will test your abilities and equip you with an education in many areas. Such as media and Indian politics, public relations and corporate communication, event management, and more.
5. Diploma in Web Designing
Web development and design is also on top of professional courses in India with huge demand, which is an essential element of the IT industry, is another profitable short-term study after 12th. Many large businesses and sectors are in desperate need of web designers with the necessary skills. A web design certificate course will teach you the fundamentals of web design. Such as Java language, Search Engine Optimization, HTML, Adobe Flash, Photoshop, and web – based applications. After completing this course, one may easily find work or begin freelance assignments, which pay well depending on the tasks.
6. Fashion Designing
Amongst the biggest common design specialties amongst students is fashion design. Lots of students enroll each year to various Fashion Designing courses around the nation with the hopes of one day becoming a famous fashion designer. 
Fashion Design is among the best innovative degree choices, and it is a popular vocational school track both in India and overseas. Within such a year, the fashion company has expanded by bounds and miles. If you want to work in the fashion industry, picking the correct Fashion Designing school will offer up a world of possibilities for you.
7. Diploma in Hotel Management
The hospitality sector has developed tremendously in the last 2 centuries, offering a diverse range of prospects; the need for experts in this field has created it a significant job-oriented short-term course. Read on to learn more about best jobs in the service industry.
There are numerous jobs available in India and overseas, and this short-term diploma program in Hospitality Management will arrange you. Like for entry-level positions in restaurants, container ships, caterers, lodging, and customer experience jobs. The diploma takes a year to complete. This approach typically covers the following topics:
Front office management
Accommodation and leisure management
Hospitality marketing
Food and beverage management
Corporate communication
Apart from this, there are many other courses too like:
Engineering, Civil services, Accounts & Finance, Law, Computer application, Professional photography, Interior Designing, Nursing, Baking and confectionery, Travel and tourism, Animation, Advertising, Creative writing.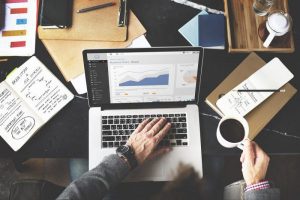 Frequently Asked Questions