SAP FICO Course Complete Details – Eligibility, Fees, Job and Salary 2021-22 - NIMB EDU
The SAP FICO Course is a certified training which covers SAP ERP's Financial and Cost Control components, with FI standing for Financial Accounting and CO for Cost Control.  SAP FI is being utilized to hold an institution's financial information and also assists in the analysis of a corporation 's economic situations in the marketplace, while SAP CO serves in the coordination, tracking, and optimization of all processes inside the business.
Finance controlling – credit management, maintaining fiscal year variation and taxation code, assigning the firm code to a chart of account, and other key accounting and management principles are covered in our training course. The SAP FICO course is robust and supports virtually all business cycles encountered in various sectors.
Individuals who complete SAP FICO course can work as Project Leaders, Module Leads, Process Designers, SAP Functional Consultants, and so on. Their total pay will range from INR 2,00,000 to INR 8,00,000. While occupations and compensation can vary depending on expertise, the typical yearly income for SAP FICO degree programs can range from INR 2,00,000 to INR 6,00,000.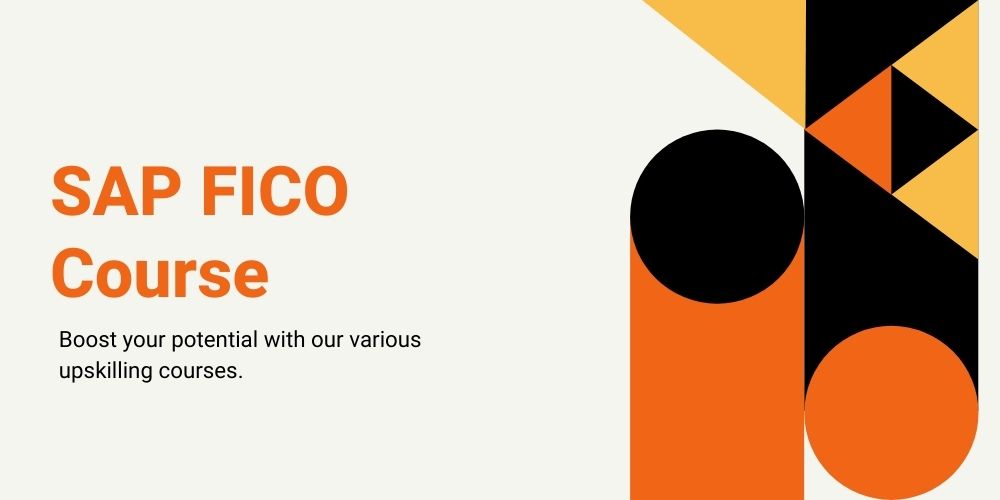 Objective of SAP FICO course
 After completing the SAP FICO course, students would be ready to:
Understand the principles and ideas of financial and controlling module.
Understand the General Ledger, Accounts Receivable, Bank Accountancy, and Funds Management, as well as how they are used in financial analysis.
Understand the Business Processes and how the FICO Modules functions in R/3.
Use Training and Connectivity with the other Module for Deployment.
Use actual training in combination with an end-to-end operational approach.
Who must attend the SAP FICO course?
This certificate is ideal for a wide variety of specialists who are interested in or already work in the IT and financial fields, including:
Specialists interested in succeeding in the disciplines of accountancy and finance (analytics experts).
IT tester and programmers
Analyst of information
Business Intelligence and Reporting Experts
Project supervisors
Data analysts
Individuals interested in a profession in the rapidly increasing and difficult sector of real-time large data analysis
Prepare for the certification 
Our training and certification course will provide you with a thorough knowledge of the essential concepts included on the Foundations and Advanced Level Qualification tests. This course is designed for fresh graduates and skilled experts who want to improve their technical understanding of SAP FICO components. In addition to increasing your earning prospects, certification displays your learning and expertise, as well as your mastery of SAP FICO's basics, procedures, resources, methods, and management practices. The accreditation attests to your capacity to deliver consistent, elevated outcomes with greater productivity.
Eligibility for SAP FICO Course
If you've a solid understanding of technology and want to work in the financial sector, SAP FICO Course is for you. The SAP FICO course training is open to anyone with a bachelor 's education in any subject, including such as B.SC, B. Com, or B.E., or a master's, such as MTech or MBA. If you understand a little something about SAP R3, finance, and have excellent language abilities, it would be a plus.
Job opportunities after SAF FICO course
With the SAP FICO course, you may get to become a certified FICO Advisor. Managing and finance accountancy are intertwined, and they help you run your company to its full potential. You could make a company run smoothly with improved financial accountancy and crisp managing data but only if you're a qualified SAP FICO specialist. SAP FICO course is a complicated system that necessitates extensive training. SAP FICO Process will help your knowledge of finance and data management in a business throughout every aspect.
Educational background
To become a competent individual in the FICO profession, he or she must have a financial, accountancy, and managerial academic background. Applicants with a UG major in either of these areas will have an easier time understanding the SAP FICO courses. Further financial and accounting administration courses would be beneficial.
Skills needed to be an SAP FICO consultant-
Finance accountancy, technical services, sales, managerial accounting, and Fixed Asset Accountancy expertise are all desirable.
In-depth knowledge of accountancy industry operations
At least five years of financial assistance program knowledge
Structure of Pay
The primary function of a SAP FICO Advisor is to integrate SAP FICO components with his or her company. They improve existent finance processes and set up the whole system. Everything is dependent on the specific company requirements and finance situation. The consultant must also be capable to understand the consumer's point of view. An SAP FICO Expert makes an average of INR 6,87,233 per year. The basic pay is 359 LPA. With such an SAP FICO certificate beneath his belts and several decades of expertise and talents in accounting and finance, the applicant can progress through the levels of the financial division.
Conclusion
For modern organizations, the SAP FICO software suite has proved to be the backbone of finances and management. Several businesses' finance procedures have been improved as a result of it. As a result, so many businesses are embracing it. In terms of professional advancement, it is ideal for individuals in accounting or human resources who want to advance their careers.
SAP FICO Course Key Features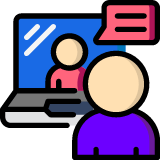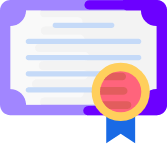 Industry Recognized Certificate


Career Opportunities SAP FICO Course
Individuals that have a strong understanding of SAP FICO course can effectively manage reports and financial accountancy. Understanding about corporate environment, financial management, and assets accountancy is critical. You may select between a variety of training options —
SAP Financial Accounting
SAP ERP Accountancy Administration
SAP S/4HANA Management Accounting 
Financial Accountancy SAP ERP
Treasury Administration
Managing Cash
A thorough SAP FICO course is also available at some institutions. This often lasts six months. An SAP FICO Expert is someone who has a thorough understanding of SAP FICO and its sub-modules. You would be able to be a great SAP FICO advisor if they have 2 to 3 decades of expertise with SAP FICO components.
Course Duration
Option 1 : 1 Hour (Daily Basis)

Option 2 : 2 Hours (Alternate Days )

Option 3 : 6 Hours (Weekend Basis)
One of the best Institute for learning SAP FICO,Accounts, Income Tax, GST and payroll, Tally. All the faculties are very professional and very cooperative. I recommend this institute.
NIMB provide excellent practical training. They makes me very much familiar with the software's. Trainers are very good and supporting. Also they provide 100 percent interview facilities for bright future.
I Shalini student of the institute of professional accountant. Good experience in the institute. All the classes are regular begin at a fixed time. They also Provide every necessary study material. Communication and behavior of faculties are excellent. They clear all doubts regarding any question.
How Can I Join Your SAP FICO Training?
Frequently Asked Questions
How You Benefit From SAP FICO Course
Rigorous curriculum designed by industry experts
Complete this program while you work
Interested in this SAP FICO Training in Delhi?