PG Diploma In HR & Payroll Management - Syllabus, Jobs and Scope 2021-22
There'll always be businesses needing to fill posts in human capital and payroll administration, regardless of the strength of the company. It is because no business could survive without such crucial support roles. This Diploma course In HR & Payroll Management is for people who want to understand the fundamentals of becoming effective in the disciplines of human resources and payroll management. 
What is Diploma In HR & Payroll Management?
Payroll managerial, multicultural recruiting, negotiating, dealing with a management team, payroll, perks, health, payroll systems, and basic management methods will all be covered. 
This payroll course starts with one of the main crucial knowledges you'll have to understand the significance of payroll system and also how they operate.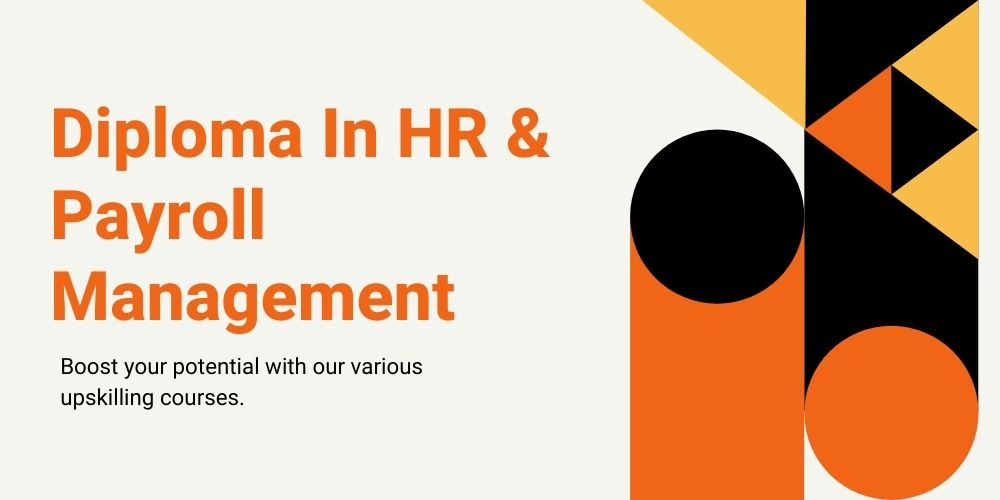 The Payroll Diploma Course
You'll understand the value of maintaining good documentation, providing proper employee training, and guaranteeing that company operations comply with HMRC's regulations.
When workers leave or join a business, specific payroll processes should be implemented, and this program teaches precisely what you'll do in such scenarios. You'll discover the distinction among net and gross income, how and where to compensate for different sorts of taxes, how to compute national insurance, and a variety of many other critical payroll operations.
The payroll course has the following strategic goals
Give in-depth expertise of payroll and taxation computations according to revenue tax rules.
Do deliver expertise of multiple taxation elements and retiral payouts for payroll experts.
To maintain HR payroll experts informed about the current income tax patterns and the implications of developments in India's income and economic safety regulations.
To better equip HR payroll experts who've been trying to deal with rudimentary evaluation related problems in order to determine prevalent holes in the HR payroll process and payroll accounting.
To allow HR payroll experts to accomplish greater adherence with income tax regulations like pension scheme laws, gratuity guidelines, annuity strategies, alternative investments, and so on.
Payroll course is ideal for:
HR payroll experts who want to improve their knowledge of payroll administration, payroll procedure, and payroll adherence, or who want to work in payroll and human capital.
Existing HR payroll experts looking for better opportunities • Individuals who presently are engaged in HR payroll and want to develop their tasks and base and widen their understanding whilst staying up to speed with newest taxation developments, payroll procedure, and payroll adherence standards.
Businesses that wish to better equip and refresh their HR payroll experts on the current taxation developments, payroll procedure, and payroll conformity in their industry, as well as the effect of significant initiatives in income tax rules.
The main elements of the payroll course
Subscription-based training version: After completing the 8-hour online event, students would have the opportunity to participate in live webinar hosted by KPMG India specialists on a quarter schedule in order to keep up to date on all payroll regulatory updates.
A payroll course that demonstrates lifelong teaching: For the very next year, respondents could even register in the second year for renewal and quarterly workshops at a considerably lower cost.
Focused on practitioners: This payroll training is extremely industry focused and is delivered by KPMG payroll specialists in India. Relevant aspects and case analysis are used to teach it.
Assistance throughout the payroll curriculum: Students may ask questions during and after the courses if they have any. Students would also receive a one-year subscription to a learning management system (LMS) with legible materials.
Although you're not an HR payroll worker, you can benefit from our payroll course: This payroll course is appropriate both for specialists that are not presently employed as HR payroll staff and those who want to better their lives in HR payroll.
The HR Diploma Course
This HR Diploma course will teach you about the aim, importance, and aspects of reality resources. Then you'll discover how and where to achieve the greatest potential productivity from the workers at each and every phase of their careers, from first hiring to advancement and education.
From interviewing strategies to greeting new staff to comprehend ending the scope and amount of high-level strategy thinking, this HR and Payroll course will help you build all of the abilities you'll have to thrive. You'll also try to handle any difficulties or complaints that could emerge, such as work harassment and discipline processes. The importance of law and good practices is stressed continuously, for instance, in the worker recruiting process and the preparation of contract terms.
Who Should Pursue a Human Resource Management Diploma?
Pupils who are capable of taking sound decisions.
Some who aspire to work in the field of administration.
Those who would like to work in the field of human resource development.
Those who would like to pursue advanced research in the field.
Requirements for a Human Resource Management Diploma
The applicant should have received at least 50% (40 percent to 45 percent for reserved class applicants) in the 10+2 or comparable exam from a recognized state or central institution.
At the moment of admission, the applicant must not have any unresolved backlogs in any of topics covered in class 12th or comparable. Besides the above-mentioned qualifying standards, individual colleges/institutions may well have extra requirements that applicants must meet in order to be admitted.
Pupils in the reserve group must submit their reservations certificate granted by the appropriate authority in order to be granted the advantages that apply to them.
The aforementioned qualifying requirements apply to the majority of institutions and universities around the nation that provide this program to pupils.
Admissions to the Human Resource Management Diploma Program
The majority of Human Resource Management Diploma program applications are conducted on a merit-based criteria, with a couple institutes opting for CET-based admission.
Individuals that have completed their 10+2 or comparable exam with a least of 50% (40 percent to 45 percent for reserved class candidates) may apply to colleges/institutions that provide the program.
For admission to Human Resource Management Diploma course, several universities provide a universal admissions test. As a result, pupils will have to apply for such examinations.
Just after examination, a merit list of eventually eligible individuals is produced, and applicants are allowed to attend in the admission procedure by the relevant institution or university.
After ultimate seating allocation is completed, the applicants are required to pay the education fees and enroll for the scholastic session.
Yet, for most institutions, entrance is a simple procedure that involves merit-based admittance to the program.
Human Resource Management Diploma
Course overview and curriculum: The course's curriculum is structured in such a way that pupils are gradually introduced to all the course's core concepts.
| | |
| --- | --- |
| Semester I | Semester II |
| Principles of Management | Human Resource Management |
| Marketing and Management | Information Technology for Management |
| Business Communication | Financial Accounting |
| Effective H.R. Training and Development Strategy | Wages and Salary Administration |
| Industrial Relations and Labor Law | Organizational Behavior |
| Practical | Project |
Diploma in HR & Payroll Management Key Features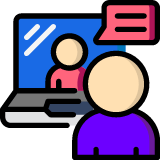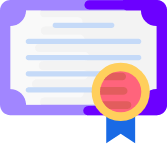 Industry Recognized Certificate


Career Opportunities after Post Graduate Diploma in HR & Payroll Management
Accountant Manager
Financial Analyst
Tax Practitioner
Tax Accountant
Assistant Coach
Management Control Accountant
Course Duration
Duration: 120 Hours (4 Months)

Option 1 : 1 Hour (Daily Basis)

Option 2 : 2 Hours (Alternate Days )

Option 3 : 6 Hours (Weekend Basis)
One of the best Institute for learning SAP FICO,Accounts, Income Tax, GST and payroll, Tally. All the faculties are very professional and very cooperative. I recommend this institute.
IPa provide excellent practical training. They makes me very much familier with the softwares. Trainers are very good and supporting. Also they provide 100 percent interview facilities for bright future.
I Shalini student of the institute of professional accountant. Good experience in the institute. All the classes are regular begin at a fixed time. They also Provide every necessary study material. Communication and behavior of faculties are excellent. They clear all doubts regarding any question.
How Can I Join Your Diploma in HR & Payroll Management?
Frequently Asked Questions
How You Benefit From Diploma in HR & Payroll Management
Rigorous curriculum designed by industry experts
Complete this program while you work
Interested in this Diploma in HR & Payroll Management in Delhi?