PG Diploma in Accounting and Finance - Details, Syllabus, Jobs and Scope 2021-22
Diploma in Accounting and Finance is a one-year certification degree for individuals who successfully completed their 10+2 exams and also have Math as being one of their required subjects. A student who completes this program will receive a diploma in Accounting and Finance. Instead of being a scholastic program, this is more of a practical one.
What is Diploma in Accounting and Finance?
Individuals who had completed their 10+2 examinations from such an Indian government-approved school are qualified to register for this program. Many institutions require a minimum of 50% in order to be considered. Entrance to this degree is mostly determined on performance, however many elite universities also hold their special entry exam for entrance to the Diploma in Accounting and Finance program.
Under Diploma in Accounting and Finance, the subjects are Indian system of banking, Usage of technology in Accounting and Finance, Fundamentals of Accounting and Finance and Audit and accounting practice, etc.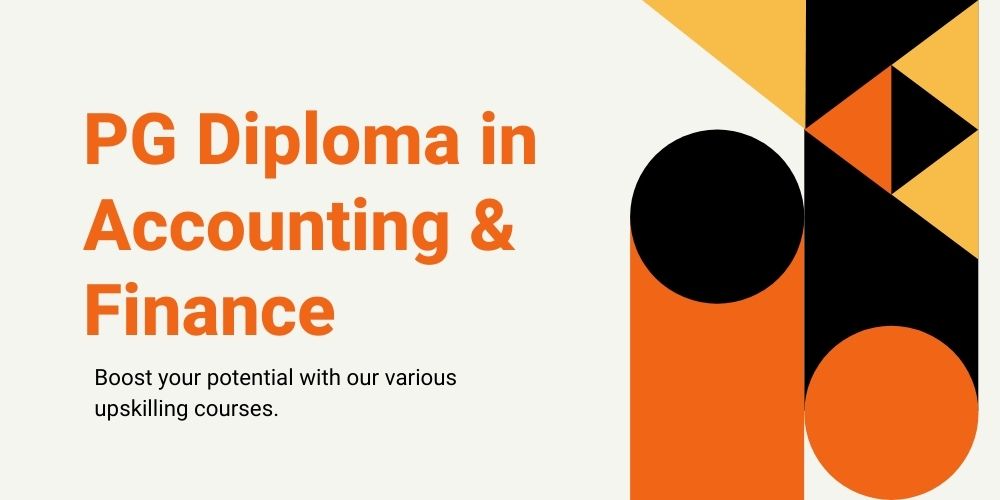 Diploma in Accounting Key Highlights
Duration: 1 year
 Eligibility requirements: 10+2 with Mathematics
Admission Process: Determined on combination of Merit and Entrance Exam.
Fees Range: INR 10,000 – 5,00,000
Job Positions: Bookkeepers, Invoice Clerks, Tax Accountants, Financial Planners, Financial Assistants & Accountants, Corporate Consultants, Chief Finance Officers, Certified Public Accountants, Financial Analyst, and more Average Starting Salary Package: INR 3,00,000 – 6,00,000
Higher education Options: BCom, BBA
Why should you study Diploma in Finance?
Some of the advantages of pursuing a Diploma in Accounting and Finance are listed below.
People are choosing the Diploma in Accounting as their post-high education degree courses to have a good beginning at their prospective jobs because the finance and banking industries have seen a major increase in India in past years.
Diploma in finance course provides pupils with both operational and academic understanding in their chosen area of studies, preparing individuals to be employed.
It also improves pupils in their understanding about how to utilize banking products and accounting systems in the workplace.
Diploma in Accounting and Finance course prepares learners for accountancy and finance administration rules and assists them in developing the abilities needed in the commercial sector.
After completing the Diploma in Accounting and Finance, a student may seek additional courses such as B. Com, BBA, and etc. This could be an added benefit.
Structure of the Diploma in Accounting and Finance program
The Advance Diploma's 9 units relate to the ACCA professional accountancy qualification's Applied Learning and Practical Skill exams. These would be meant to help you improve your accountancy knowledge and expertise while also preparing you for the future studies.
Term 1
Examine corporate structures, impacts, and restrictions, as well as the historical and specialty responsibilities of accountancy financial management in (30 credits) course
Understand the basis and objective of cost managerial accountancy, as well as cost accountancy and decision-making processes, in this (30-credit) course.
Acquire a knowledge of the structure and objective of finance reports, especially double entry, transactional record, and finance declarations (30 credits).
Term 2
Term 2 (40 credits): Corporation and Business Legislation: Enhance your commercial abilities and understanding of the broad legislative structure.
Discover ways to integrate managerial accountancy approaches to quantitative and qualitative data in this (40-credit) course.
Term 3
Tax (40 credits): Expand your understanding of the taxation structure both for individual and businesses.
Financial Report (40 credits) teaches students how to create, display, evaluate, and understand financial accounts that meet UK requirements.
Term 4
Auditing and Assurance (40 credits): Improve your knowledge and comprehension of the auditing assurance interaction method and implementation.
Financial Administration (40 credits): Learn what a finance director is responsible for, as well as concerns influencing investing and finance.
What is the procedure for obtaining a Diploma in Accounting and Finance?
The admissions procedure for the Diploma in Accounting and Finance course is dependent primarily on 10+2 grades. Several of the most crucial aspects of this program's admission are mentioned here.
Generally, there is none such thing as a common admission test for this subject. Several institutions, on the other hand, can conduct its own entry exam.
For additional details on how to apply for the program, go to the university 's website or make a tour to the university's campus.
In many of the cases, if you pass the cut-off, you would be invited for an interview. Many universities do not require an interview for enrolment.
Several universities require candidates to take a broad entrance exam before admitting them. A discussion group as well as an interaction with university administrators may be part of the Overall Aptitude Test.
In the event of entrance examinations, candidates who score above the cut-off would be invited to an assessment. If the applicant is chosen, he or she will be directed to the designated institution for submissions.
What are the requirements for a Diploma in Accounting and Finance?
Applicants for the Diploma in Accounting and Finance curriculum should meet some minimum requirements, some of them have been listed below.
To be considered for the Diploma in Accounting and Finance program, an applicant should have completed their 10+2 or any other comparable tests from a certified academic institution.
In order to be eligible for this Diploma in accounting and finance program, students should have Math as among their mandatory courses on their high school qualification exams.
The minimum percent of points necessary for entrance varies by institution.
How Can We Study for the Admission Examinations for a Diploma in Accounting?
Analytic and Reasoning Ability, Arithmetic, English Communication, General Information, and Scientific Understanding will be included in the entrance examinations for the Diploma in Accounting and Finance.
The following are several of the most crucial preparatory tips.
Prepare for the examination by thoroughly studying these areas.
It's important to go over all of the issues thoroughly. To assess your progress and ready for the ultimate examination, consider practicing by resolving past year's exams and mock examinations.
Answering quite so many questions as possible may assist you improve your precision and agility.
Complete your preparations ahead of schedule so you have adequate chance to revise the topic.
The most essential element is to stay relaxed but resolute when completing your preparation and taking the test.
Is it possible to earn a diploma in accounting and finance using distance learning?
Distance education for an accounting and finance diploma is quite uncommon. However, there has been one institution that offers this program via distance education, that is detailed further below.
NIMB in Delhi offers accountancy programs via distance education.
The length of the diploma programs provided here ranges from six to twelve months.
A least of 10+2 in any field with a 50 percent average is required.
Occasionally, the NIMB offers examinations. After completing the test, you will receive a Diploma certification.
Diploma in Accounting Key Features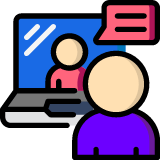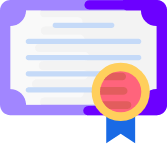 Industry Recognized Certificate


Career Opportunities after Post Graduate Diploma in Accounting and Finance
Accountant Manager
Financial Analyst
Tax Practitioner
Tax Accountant
Assistant Coach
Management Control Accountant
Course Duration
Duration: 300 Hours (12 Months)

Option 1 : 2 Hours (Alternate Days )

Option 2 : 6 Hours (Weekend Basis)
One of the best Institute for learning SAP FICO,Accounts, Income Tax, GST and payroll, Tally. All the faculties are very professional and very cooperative. I recommend this institute.
NIMB provide excellent practical training. They makes me very much familiar with the software's. Trainers are very good and supporting. Also they provide 100 percent interview facilities for bright future.
I Shalini student of the institute of professional accountant. Good experience in the institute. All the classes are regular begin at a fixed time. They also Provide every necessary study material. Communication and behavior of faculties are excellent. They clear all doubts regarding any question.
How Can I Join Your Diploma in Finance?
Frequently Asked Questions
How You Benefit From Diploma in Accounting
Rigorous curriculum designed by industry experts
Complete this program while you work
Interested in this Diploma in Accounting and Finance in Delhi?