Tally Course Complete Details – Eligibility, Fees, Job and Salary
Tally software is an excellent choice for keeping control of your company. Tally course is a famous program for record-keeping and accountancy which is used by a large number of small and medium businesses. As a result, following 12th Commerce, Tally course became one of the highly renowned computer courses. In this article, we'll go through the complexities of the Tally course, the qualifying requirements you must meet, and the job prospects available to you.
Accounting is essential in each organization, from maintaining control of spending and making investing decisions to determining earnings. If manually documented, though, the data frequently become misplaced or contain inaccuracies. It could result to information inconsistencies and a distorted image of the company's economic condition.
| | |
| --- | --- |
| Level of Study | Certificate and/or diploma |
| Time | Diploma: 1-2 years Certification: 2-4 months |
| Qualification | 10+2 or equivalent with commerce securing a minimum of 50% |
| Type of Course | Offline and online course |
| Job Descriptions are available | Accountants Officer, Tally Operator, service Coordinator Tally, Account Executive, Financial Analyst, Executive Assistant, etc. |
| Areas of Employment | Banking, MNCs, Corporates, etc. |
| Fees for the course | INR 3,000 to INR 10,000 (The fees is just a rough estimation as it may vary depending upon the institute) |
| Salary average | INR 2,00,000 to INR 5,00,000 Annually |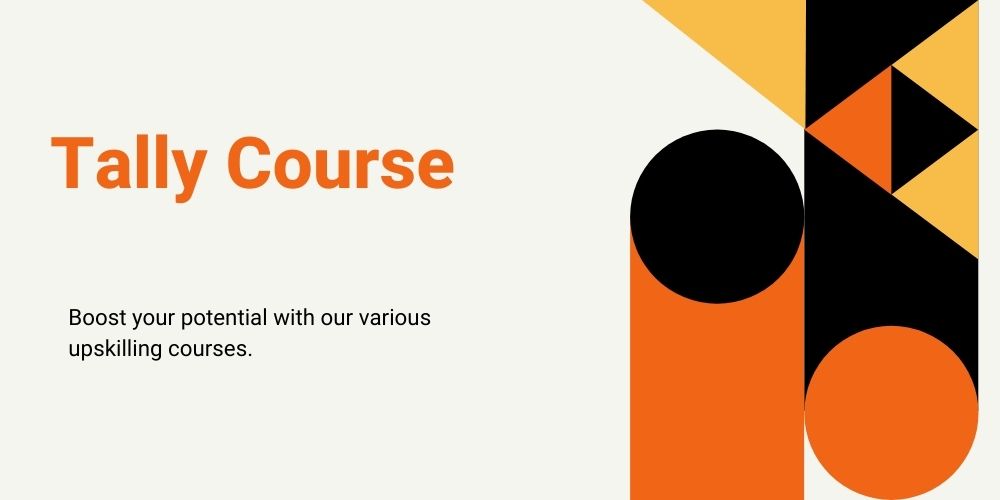 About Tally Course Online
A Tally course is often a 1–3-month curriculum during which you will gain a thorough understanding of the program and master fundamentals such as inventory control, GST and TDS computation, changing company information, and so on. Furthermore, a number of global corporations employ this program since it is simple to use and assists in maintaining a mistake and malfunction track of a company's finances. That's a fantastic alternative for people interested in pursuing a career in accountancy. It's vital to keep in mind because if you want to acquire a diploma, the program could take more than two years.
Eligibility Requirements for the Tally Course
Whether it's GST certified classes or short-term financial courses, there seem to be specific requirements that must be satisfied in order to keep with course. The following are the requirements for taking a Tally course:
You should have finished secondary school, i.e., 10+2 or an equivalent degree 
It is preferable if you have a basic understanding of company administration and accounting.
You could also enroll for this program once you have completed your studies. If you'd like to work in the area of accountancy, this will help you advance your career.
Fee and duration of Online Tally Course in Delhi
Tally courses usually last between one and three months. However, the length of a Tally course differs by academic institutions. A problem comparable to this exists when it comes to the course cost. Tally courses typically cost between 8,000 and 10,000 dollars. However, it varies depending on the subject and scholastic organization you choose.
What is the Tally Course's Syllabus?
The following are among of the most significant topics or issues raised in the Tally course:
Accounting Basics
GST
Business Creation
Balance Sheet
General ledger
Cheque Printing
Bank Reconciling
Credit Limits
Tax Fundamentals
TDS and its Computation
Data Synchronization
Cost Classes and Centers
Stock Assessment and Transfers
VAT and Excise Duty Knowledge
Sales and Purchased Order Process
Contra, Record, and Production Vouchers Handling
Crucial Tally Course Syllabus Topics
Once that we already have a fundamental understanding of Tally programs, covering qualification and typical time, let us examine at the important elements covered in the Tally course syllabus:
Billing
Building is a typical occurrence in everyday life and also an important aspect of accounting. Whenever you make an accountancy transaction, a bill is created that can be used in a variety of ways.
Banking
Banks have been a necessary component of our operations. It is nearly difficult to manage a company nowadays without participation of lenders and their rules. Applicants will understand how to compute direct and indirect taxes using principles such as TDS, GST, and Tally ERP.
Taxation
It is critical for a firm to work with both the federal and state governments in order to thrive. Tally course training will provide you with insight on VAT, Customs, Income, Ports, and other topics to help you grasp this properly.
Beginner Tally Training
Tally course is not difficult to master and is used by experts in the fields of business, administration, and finance on such a short-term basis. Novice may either participate in specialized courses provided by reputable institutions or attempt their hands at the program with free online resources such as webinars and blogs. There seem to be a variety of online, short-term Tally computing programs which may help you advance your profession.
Tally Course Key Features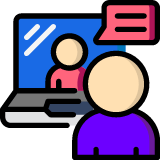 Live & Class Room of Tally Course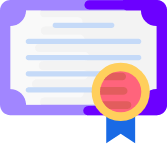 Industry Recognized Certificate


Career Opportunities after Tally Course
Your prospects of being employed as an Accountant by a global firm or a business of your preference would improve significantly once you complete a formal training in software like Tally. Following are some of the key employment options available to you after completing a Tally course:
Job Descriptions :-
Tally Operator
Accountancy Clerk
Accountancy Associate
Account Assistant
Account Executive
Accounts Director
Accounts Manager
Salary After Learning Tally
Tally grads' typical income ranges from INR 2 lakhs to INR 5 lakhs for tally certificate bearers. Because of varied certifications accessible on the marketplace, there is a significant disparity between both the brackets. Applicants can receive a yearly payout of INR 1,00,000- 2,00,000 after acquiring a Foundations or Advanced level certificate in Tally. Those who study an expert level Tally course training and become certified as a Tally expert, on the other hand, receive an increase with such a beginning pay scale of roughly INR 2,00,000- 3,00,000 and therefore can make more often with practice and expertise in this sector.
Course Duration
Duration: 120 Hours (4 Months)

Option 1 : 1 Hour (Daily Basis)

Option 2 : 2 Hours (Alternate Days )

Option 3 : 6 Hours (Weekend Basis)
One of the best Institute for learning SAP FICO,Accounts, Income Tax, GST and payroll, Tally. All the faculties are very professional and very cooperative. I recommend this institute.
IPa provide excellent practical training. They makes me very much familier with the softwares. Trainers are very good and supporting. Also they provide 100 percent interview facilities for bright future.
I Shalini student of the institute of professional accountant. Good experience in the institute. All the classes are regular begin at a fixed time. They also Provide every necessary study material. Communication and behavior of faculties are excellent. They clear all doubts regarding any question.
How Can I Join Your Tally Training?
Frequently Asked Questions
How You Benefit From Tally Course
Rigorous curriculum designed by industry experts
Complete this program while you work
Interested in this Tally Training in Delhi?