FRM Course Complete Details – Eligibility, Fees, Exam Pattern and Salary
The Financial Risk Management (FRM) certification is granted by the Global Association of Risk Professionals. Applicants who satisfactorily complete their FRM Certificate Program within the allotted time are acknowledged as qualified FRMs by GARP. It is a worldwide recognized sign for risk managers. Because of the continuous developments in the financial business around the globe, there is a need for professionals who assess risk, capital, and investments to obtain globally standardized current knowledge, which FRM course aims to provide. 
10 Modules | 3 Projects | 100% Job Placement Assistance
If you want to test yourselves by resolving financial problems, becoming a qualified FRM member is the right professional choice for you.  This post also gives you an overview of what FRM certification holders do for a living and what FRM certification experts earn.
Salary Information for FRM Certificate Holders
Applicants with a FRM course Certification can expect to earn INR 900,000 on average in India. In comparison to the compensation of a novice, FRM professionals and experience applicants can receive a higher pay. In addition, salaries may differ depending on the person's set of skills, attentiveness, and expertise in the workplace.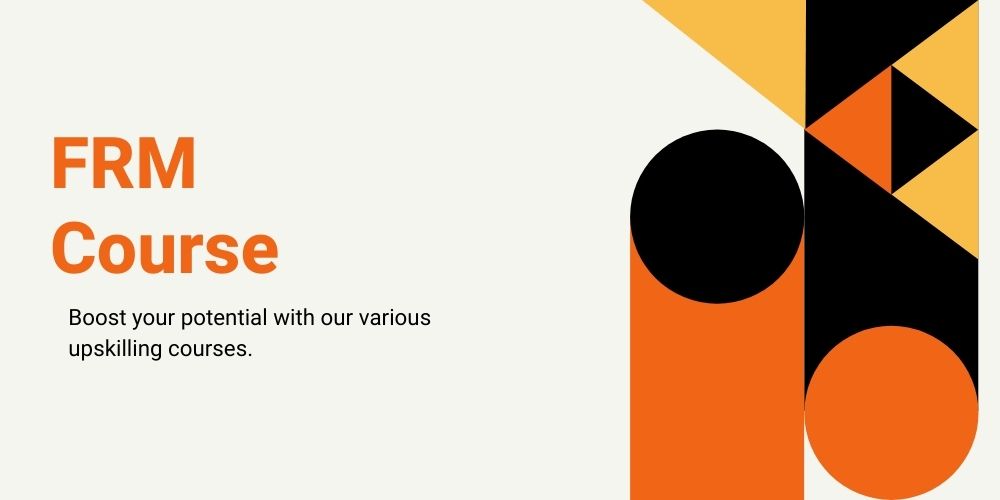 Requirements for FRM Course Certification and Qualification
The organization holds a certified examination for financial risks control twice a year. Applicants would be awarded certificates depending on their qualifications and test merit results. In May and November, eligible candidates can take the FRM Certified Examination. There are still no academic or profession criteria to pass the FRM Test, thus anyone can attempt it.
FRM Course Length
It requires a number of one year complete all FRM tests, depending on the aspirant's concentration and commitment. In May and November, students can take the FRM Part I and Part II examinations. The FRM course t
est is also applicable for 5 years from the time of enrollment. This implies that the candidate must pass both tests, have 2 decades of experience, and obtain the certification within the five-year period. To be a Chartered Financial Risk Manager, though, applicants should adhere to the below curriculum outline:
Course Certificate in Financial Risk Management (FRM)
Applicants who satisfy the FRM Test's criteria may be qualified for qualification. To become a qualified FRM, applicants must follow three primary phases. The only method to finish the FRM certificate is to follow the instructions below. So, here's what you should do:
Part I of the FRM course Examination must be passed.
Afterwards, applicants must complete the FRM Examination Part II after four years of completing the FRM course Exam Part I.
They must have two decades of full expert financial risk management expertise.
Exam Format & Syllabus for FRM Part I
Passing the FRM Part I Examination is among the first stages toward becoming a Certified Financial Risk Managers. Applicants must be aware with the test format, as well as the theories and principles related to risk management, as well as what would be incorporated in the risk manager's everyday work. Each year, the FRM course Part I examination would be held in the periods of May and November. To pass an examination, applicants must focus on the necessary Part I important skills and topics. Within 4 hours, you must answer 100 multiple-choice questions. 
Exam Format & Syllabus for FRM Part II
After passing the Financial Risk Manager Examination Part I, applicants may move on to the Financial Risk Manager Examination Part II. To be a qualified FRM, they must additionally pass the FRM course part 2 examination. Part II of the FRM course. Exam focuses on the actual implementation of risk managing techniques learned in Part I to specific risk administration domains such as credit risks, market risk, and liquidity risks. Each year in May and November, candidates may attempt this test. You would be given 80 MCQ to complete in the four hours allotted for the examination.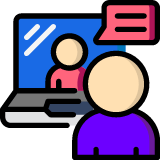 Live & Class Room of FRM Course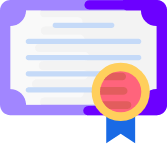 Industry Recognized Certificate


Career Opportunities after FRM Course
A finance risk management certificate program is an advanced qualification that provides you with specialized knowledge and abilities in the area of financial administration. Managing Risk, Investing, Structuring, Modelling, and more fields are all available. You can begin your profession in the following areas after completing your FRM course Path:
• Banks
• Risk and tech service providers
• Wealth management companies
• Hedge funds
• Credit bureaus
• Businesses
• Consultancy services
• Insurance companies
• Banks and financial institutions
• Investment banks
• Government and regulatory bodies
As a result, we believe that this post has assisted you in comprehending the extensive FRM course. To succeed in the fast-paced sector, finance as a professional realm requires intensive education and a certain set of expertise. If you want to follow this subject, contact our experts at IPA, and then we'll assist you choose the right program and institution to provide you the skills and experience you need to start a fulfilling career in finance.
Course Duration
Duration: 120 Hours (4 Months)

Option 1 : 1 Hour (Daily Basis)

Option 2 : 2 Hours (Alternate Days )

Option 3 : 6 Hours (Weekend Basis)
One of the best Institute for learning accounting and finance. All the faculties are very professional and very cooperative. I recommend this institute.
NIMB EDU provided excellent practical training. They makes me very much familiar with the software's. Trainers are very good and supporting. Also they provide 100 percent interview facilities for bright future.
I Shalini student of the institute. Good experience in the institute. All the classes are regular begin at a fixed time. They also Provide every necessary study material. Communication and behavior of faculties are excellent. They clear all doubts regarding any question.
How Can I Join FRM Coaching in Delhi?
Frequently Asked Questions
How You Benefit From FRM Course
Rigorous curriculum designed by industry experts
Complete this program while you work
Interested in this FRM training in Delhi?