PG Diploma in Banking and Finance Course - Details, Syllabus, Jobs and Scope 2021-22
A one year Post Graduate Diploma in Banking and Finance Management focuses on the abilities and techniques required in today's financial sector. That program would equip applicants with new abilities tailored to a specific business strategy, rendering them more effective in the sector and increasing the probability of achievement for the sectors with which they are associated.
What is Diploma in Banking and Finance?
Consumer tastes has changed over the previous century, and they now demand a great service across all financial products interactions. As a result, a restricted specialization in a single area would no longer be adequate. The curriculum is intended to give students the abilities they'll need to ride the tide of change and also have a satisfying career in the banking and finance business. The following are among the program's distinctive characteristics:
Regular Webcasts for BFSI job advice
Training and accreditation for NISM (external certification)
Placement assistance in banking or finance industries
Help for cv creation and interviewing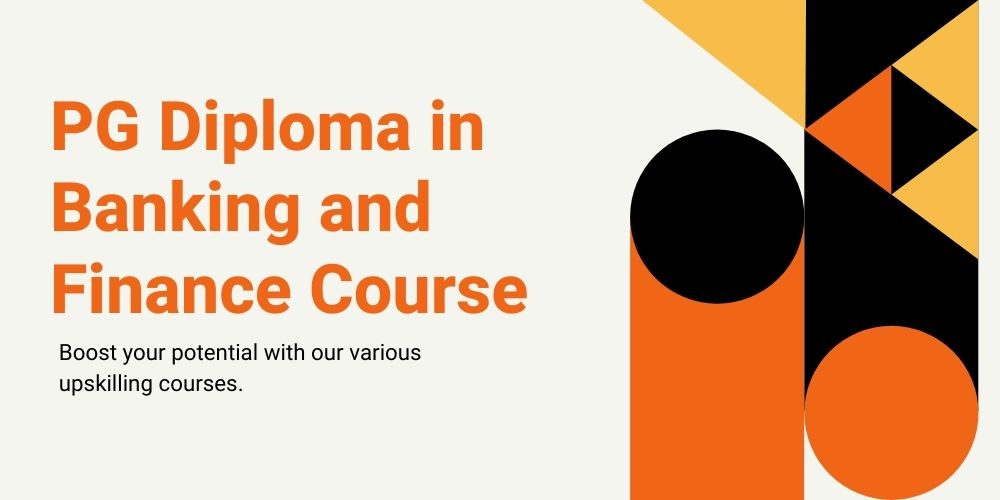 Introduction To Post Graduate Diploma in Banking and Finance Program
Combines the understanding of Level I of the CFA with sector pertinent abilities
Provides useful implementation using advanced excel, fund management modelling, as well as other industry pertinent methods
Study from CFAs, CAs, or MBAs from top B schools with expertise in the Asset Finance arena
Access greatest in class content – real time teaching, video presentations
Syllabus of PGP in Banking and Finance
| | |
| --- | --- |
| Semester I | Semester II |
| Financial Markets | Financial Modelling – II |
| Financial Statement Analysis | Fixed Income |
| Corporate Finance | Derivatives & Alternative Investment |
| Financial Modelling – I | Portfolio Management |
| Economics | Investment Banking Operations |
| Quantitative Methods | Ethics, Risk & Investment Regulations |
| Business Communication – I | Equity Valuation |
| Aptitude – I | Business Communication – II |
|   | Aptitude – II |
Admissions to the Post Graduate Program in Banking and Finance
Applicants for entrance to the Post Graduate Diploma in Banking and Finance course would be admitted based on their achievement in the appropriate Institute or University's entrance exam and Personal Interviews, or on their rank in the Bachelor 's level test. The application period for this course will begin in November. Individuals interested in enrolling in this program may do so both online or in person.
Applicants must go to the College/official University 's site and properly complete out the registration forms in order to submit it digitally. Following proper enrollment, you would be contacted by the admissions officials, and you'll be required to attend the College/ University in person with all essential papers, including your bachelor 's level marks obtained, degree, ID proof, and pictures, as portion of the admissions procedure. Applicants could also register offline by buying a request form and a pamphlet from the University and completing it out properly before submitting it.
In India, there is a rising need for investing experts
Organizations must establish sturdy processes in the face of a volatile economic climate.
Integrated abilities and understanding are required.
The establishment of full-fledged activities in India by large investing bankers, fund managers, private investment investments, insurance firms, and mutual funds has led to a rising need for competent individuals.
Most MNCs outsource its work to KPO or Integrated Service Centers in India because of the large skilled manpower pool accessible at inexpensive costs.
These KPOs and SSCs require internationally trained personnel, such as CFAs, who are familiar with the complexities and volatility of the world economy.
What Do You Expect to Learn from This Post Graduate Diploma in Banking Course?
The Post Graduate Program in Banking course helps to gain academic and practical views, and a variety of specialized abilities, all of which will help you advance in the growing banking profession. The Post Graduate Diploma in Banking course will offer you a thorough knowledge of finance marketplaces as well as the global, social, and legal landscapes wherein businesses function. The Post Graduate Program in Banking Course fosters the use of suitable tools to conduct rigorous assessments and evaluations of complicated circumstances including strategy, banking, and risk assessment choices made by enterprises and financial firms. The courses promote pupil involvement and engagement both into or out of the classroom, particularly through discussions, case studies, and lectures.
The banking course components are designed to offer candidates with key analysis methods and promoting expertise structures that serve as a solid foundation for a wide spectrum of topic professions pertinent to the banking industry, including financial services and Banking Procedures, Morality, Capital Markets, Company Banking Institutions and Tools; Financial institution Risk Management and Regulation.
Eligibility criteria in Post Graduate Diploma in Banking and Finance course
The applicant must have a Bachelor 's Degree with such a minimum of 50% or an equal CGPA.
After finishing higher secondary school (10+2) or similar, the applicant should receive a Bachelor's Degree or similar degree that includes a minimum of 3 of education.
The method for calculating the student's bachelor's degree % will be determined by the university/institution from which the applicant received the degree.
If the applicants are given marks rather than marks, the equivalent is dependent on the equivalency confirmed by the college wherein they received their bachelor 's degree.
If the college doesn't even have a system in place for translating CGPA to equal points, NIBM will calculate the equivalent by reducing the received CGPA by the highest attainable CGPA and multiplying the outcome by 100.
Students who are taking their final bachelor degree/equivalent certification exam are also eligible to apply.
Diploma Banking Key Features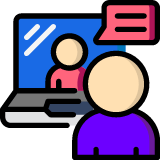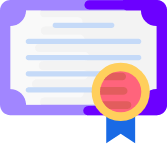 Industry Recognized Certificate


Career Opportunities after Post Graduate Diploma in Banking and Finance Course
The Post Graduate Program in Banking course prepares individuals to excel in the industry of banking. This program is ideal for individuals who would like to improve their management and linguistic abilities and wish to operate for large multinational corporations. Individuals who complete this degree may be qualified to work as a Lecturer/Teacher, Bank Director, Sales Director, Financial Advisor, Finance Manager, and other positions.
Individuals who complete the PGD in Finance would be qualified to operate in the following positions:
Lecturer/Instructor
Banking Supervisor
Marketing Director
Financial Consultant
Manager of Finance
Course Duration
Duration: 120 Hours (4 Months)

Option 1 : 1 Hour (Daily Basis)

Option 2 : 2 Hours (Alternate Days )

Option 3 : 6 Hours (Weekend Basis)
One of the best Institute for learning SAP FICO,Accounts, Income Tax, GST and payroll, Tally. All the faculties are very professional and very cooperative. I recommend this institute.
IPa provide excellent practical training. They makes me very much familier with the softwares. Trainers are very good and supporting. Also they provide 100 percent interview facilities for bright future.
I Shalini student of the institute of professional accountant. Good experience in the institute. All the classes are regular begin at a fixed time. They also Provide every necessary study material. Communication and behavior of faculties are excellent. They clear all doubts regarding any question.
How Can I Join Your Diploma in Banking?
Frequently Asked Questions
How You Benefit From Diploma in Banking and Finance
Rigorous curriculum designed by industry experts
Complete this program while you work
Interested in this Diploma in Banking and Finance in Delhi?